Home > Starter Package
Starter Range
600MG
Not had CBD before? Then look no further, this 600mg CBD oil is a great strength for new CBD users.
CBD Content: 600mg (2.13%)
THC Content: Zero (<0.01%)
All ACCESS CBD® products are certified THC-free and tested for accuracy & purity. 
Directions For Use:
ACCESS CBD's oils are fitted with a spray nozzle, making it easier to dose and no mess!
Spray under your tongue, hold for one to two minutes. One spray of 600mg CBD oil delivers 8.6mg of CBD. Allow the CBD to be fully absorbed before swallowing.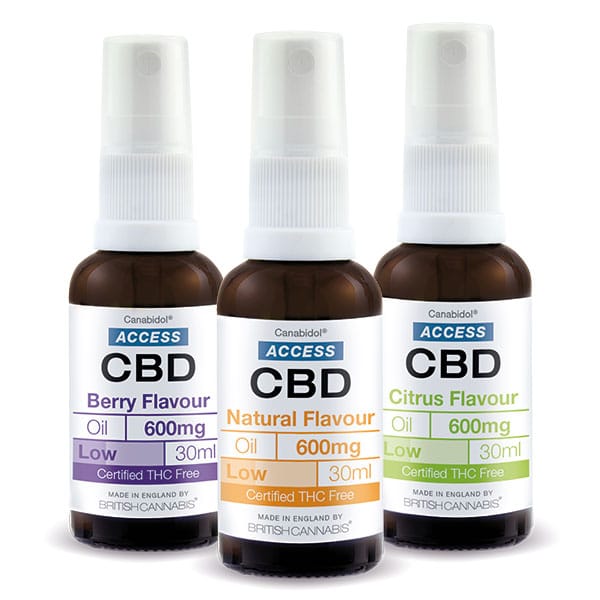 Why You'll Love ACCESS CBD
We produce affordable, great tasting, high-quality CBD oil priced 70% lower than the average market price. Sound too good to be true?
ACCESS CBD has the same CBD as more expensive extra strong CBD products, in terms of the core ingredient. CBD is CBD, our oils stand up to quality, taste and accuracy in tests. Just like other CBD brands (possibly even better)!
Flavour Profiles
Our CBD oils are all naturally flavoured with real cannabis terpenes. We have carefully selected hundreds of unique cannabis compounds and natural fruit flavours to produce CBD oil flavours such as:
Berry, reminiscent of homemade Strawberry Jam
Citrus, a refreshing subtle tang of Lemon and Lime
Natural, a perfect mellow earthy CBD flavour