Delighted that I've been voted one of the 3 best hypnotherapists in Belfast!

"The Best Hypnotherapy in Belfast. Hand-picked top 3 hypnotherapy in Belfast, UK. 50-Point Inspection includes local reviews, history, trading standards, ratings, satisfaction, trust, price and their general excellence"
As it's a very stressful and anxious time for many, I have recorded a new FREE hypnotherapy session. It's to ease anxiety and stress and boost positivity and your immune system. Just find a comfortable place to sit or lie down, breathe and feel good and enjoy.
 FaceTime, Skype, WhatsApp or Zoom Hypnotherapy sessions are also available from the comfort of your home worldwide!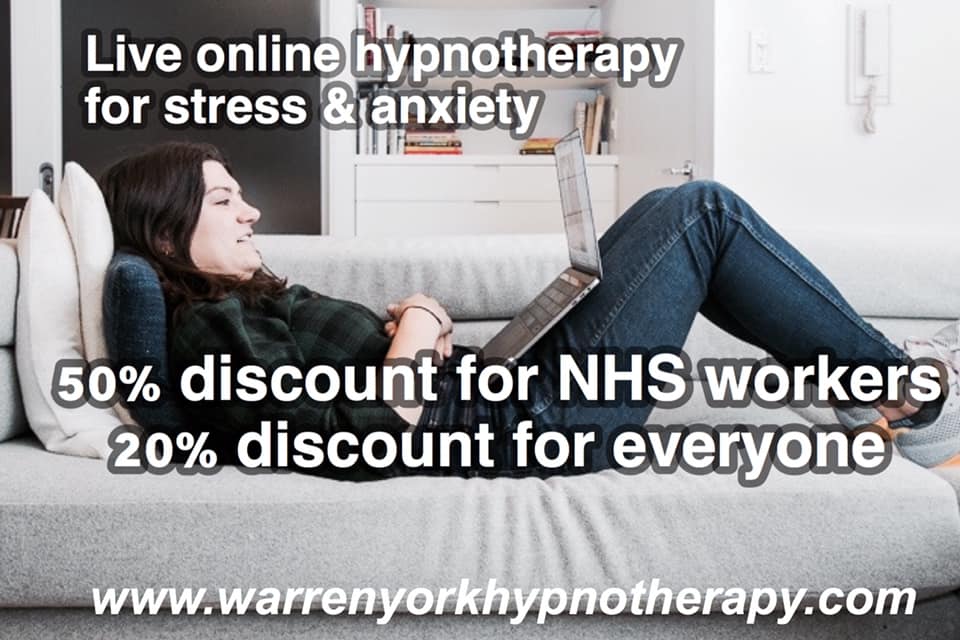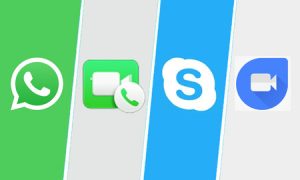 See what people have been saying about how hypnosis and other techniques helped them at Warren York Hypnotherapy
"Have struggled with anxiety for most of my life. What this man has done for me is unbelievable. Highly recommended." Brian
"Very pleased to recommend Warren and have already advised some friends to check out his services. It definitely worked for me for stress and pain management." Michael
"Warren is amazing! A visit to see him can-as it did for me- change your life! If you truly want to make changes, Warren is the person who can massively help you make those changes by tapping into your unconscious mind. It's a very relaxed and chilled out experience, like talking to a friend- absolutely nothing to be worried about. Give him a go- you'll be so glad you did. Thanks Warren!" Tara
"Thanks to Warren I just completed a return flight in total calmness! I haven't flown in around 7 years and I actually enjoyed the experience, I have NEVER enjoyed a flight in my life. . . I'm delighted! Thank you Warren!!" Elizabeth
"Warren is a gentleman and makes you feel so comfortable from the minute you meet him. I had a bad habit and with one session the results are incredible I highly recommend him he has changed my life and me and my family can't thank you enough." Ross
"I went to Warren for help to quit smoking. That was 6 months ago and I have not had a smoke since. 1 session and I was free from smoking. Definitely recommend! 🙂 Thank you Warren!!" Nicola
"It seems cliché to say, but Warren has changed my life for the better, and after just the one session." Phillip
"Fantastic guy, easy to talk to and I always come away feeling better! Would highly recommend." Kathryn
"Warren is very easy to sit with and listen to and makes you look practically at the reasons behind your fear. Highly recommended!" Suzanne
"I went for help with anxiety and feel it has really helped me in day to day life as well as keeping me grounded in difficult situations. I'd recommend it again!" Heather
"I have recommend Warren to most of my friends and would especially encourage 1st timers to see how it should be done!" Douglas
"Absolutely fantastic. Warren is a true professional who instantly puts you at ease. No nonsense, no gimmicks and no hard sell. Just true professionalism from start to finish. One session and I was sorted." Jackie
"I have been telling my friends how professional you are and how you are a life saver." Lillian
"I had the opportunity to work with Warren recently. I found him to be very professional and understanding and he resolved my issue rapidly. I thoroughly recommend him." Karen
"Can't recommend Warren highly enough. Incredibly knowledgeable, professional and passionate about what he does." Ryan
"Warren really helped me deal with my stress, anxiety and grief, fully recomend this guy and the wonderful work he is doing." Kasia
"I was apprehensive prior to going but Warren's calming nature and professionalism put me at ease instantly. I've been recommending him to everyone." Kathy
Hypnotherapy & Mindfulness
Promoting good mental health
Hypnosis and Mindfulness have been used for hundreds of years to help people make positive changes in their lives. While in Hypnosis you are fully aware and in control but in a very focused and relaxed state.
Like all therapies, the number of sessions required and results vary from person to person.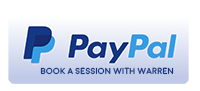 Try it for free with our positive relaxation MP3 by signing up to our newsletter below: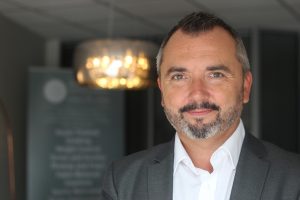 Consultant Warren York BSc
BSc Hons, DCHyp, A.Cert.CSHyp.
Warren York BSc is an experienced Clinical Hypnotherapist and Mindfulness coach. Warren is a member of The CNHC and The General Hypnotherapy Register and holds a BSc Honours degree in Psychology. If you are looking for high quality hypnosis in Belfast, look no further.
Warren is also an approved therapist with Anxiety UK.
Get in touch to find out how you can reduce stress in the workplace and at home.  Warren can accommodate corporate groups at his Belfast office, come to your workplace to deliver informative and entertaining workshops or see management or staff on a one-to-one basis.
This means that as one of the best hypnotherapists in Belfast, Warren York provides a quality effective solution for you.
Client confidentiality is guaranteed.

Radio Interview from Warren York on U105
Warren York spoke to Frank Mitchell on U105 about how hypnotherapy is one of the best ways to stop smoking.
LISTEN HERE: To the Interview