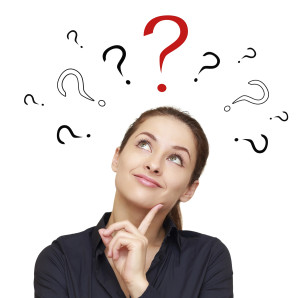 1 – Can I be hypnotised?
Yes you can! It's easy to go into hypnosis because it's a normal state of mind that everyone has already experienced. In fact, hypnosis is such a natural state, most people usually don't even realise that they are hypnotized. You see, hypnosis occurs every day–when you're driving down the road and lose track of time, for example, or when you're focusing on a book or television programme and you don't even notice something that's going on around you.
When you come in for hypnotherapy, all you need to do is to be able to follow the instructions of the hypnotherapist and you can put the power of hypnosis to work for you.
FACT: Anyone of at least normal intelligence and the willingness to follow instructions can experience hypnosis and use it to improve his or her life. This includes children and teenagers. In order to enter hypnosis, all that's required is that you want and allow it.
Hypnotherapy requires your commitment, your desire to be successful.
2- What does hypnosis feel like?
Put quite simply, hypnosis is a state of focus that you allow yourself to enter. It's very similar to that 'miles away' feeling you probably find yourself in from time to time when you let your mind wander.
3 – Can I get stuck in hypnosis or will I lose control?
No. This has never happened in the entire history of hypnosis. Even if the hypnotherapist just disappeared, you would simply emerge from hypnosis feeling absolutely fine.
In fact, hypnotherapy can help you gain control–of moods, emotions, respiration, heartbeat, blood pressure etc. You remain in control the whole time, and only integrate those suggestions that are useful and appropriate for you.
4 – How many sessions will I need?
In most cases, somewhere between 1 and 6 sessions are all that's required, but this does depend on the individual and the issue being treated. Simple phobias , for example, most often respond to a minimum of sessions, while more complex, long-standing and multi-faceted issues (e.g. depression that has lasted for years) obviously require longer.
4 – How much does a session cost?
In most cases it is £125 per session with a 3 session programme being discounted to £275, a saving of £100.
To make lasting positive change 3 sessions minimum are recommended.
For Smoking Cessation, Hypnotic Gastric Band and Sports Hypnosis, see relevant pages.
New offers for longer term goals
I'm excited to offer you massive savings for achieving longer term goals.
Perhaps you would like to manage anxiety and stress or maybe you'd like to maintain a weight control programme through the year.
You could focus on sporting or business goals. Perhaps you are studying and want more focus and calm for exams.
Learn how to manage pain or have a more positive pregnancy.
You may want the opportunity to feel more confident socially and for public speaking.
How could you improve your life over a 6 to 12 month period?
Individual sessions are £125
A 3 session programme is £275 saving £100 (most popular)
A 6 session programme is £500
A 12 session programme is £900
5 – How long does a session last?
Sessions can last anywhere between 60 and 75 minutes. The first session is usually longest.
6 – What if I have to cancel my appointment?
We fully understand that life doesn't always go as planned and that there may be times when you just cannot make it to your appointment.
As long as you give us a minimum of 48 hours working days' notice, which enables us to book another client into your time slot, no charge will be made.
Clients giving less than 24 hours are, however, liable to pay for missed sessions.
Please arrive no earlier than 5 minutes prior to your appointment time. If you are late the session will end at the appointed time.
7 – Where are you based?
We are based on the Upper Newtownards Road in Belfast, please see our contact page for a map on how to get here. Our full address is as follows:
Warren York Hypnotherapy & Stress Solutions
342 Upper Newtownards Road
Ballyhackamore
Belfast
BT4 3EX
Northern Ireland
02890 28 1234